Ultrasonic Transducer
Welding transducer is a customizable ultrasonic converter for welding machines between 15-35 khz.
Ultrasonic Welding Transducer
Ultrasonic Transducer is the 15-35khz ultrasonic transducer for the welding machine. Ultrasonic Transducer for Welding has the same starting principle as clean transducers. It usually cooperates with a welding vibration system consisting of a concentrating horn and a working head to complete ultrasonic welding of plastics, metals, and the like.
It generally adopts a horn type composite array structure (which belongs to the Langewen vibrator structure), and is composed of front and rear metal cover plates, piezoelectric ceramic wafers, prestressed screws, electrode sheets, and insulating sleeves.
Features:
• It is made of piezoelectric ceramic material, which has high conversion efficiency and can be mass-produced.
• The size and shape of the Ultrasonic Transducer for Welding are specially designed to match the welder completely.
• The resonance impedance is small, the heat generation is small, the use temperature range is wide, and the reliability is high.
• Its output is stable and not easy to crack.
• The transducer has good electromechanical conversion efficiency under high power and high amplitude conditions.
• Frequency and static capacitance are consistent.
Specification:
Material: Aluminium and steel alloy
Working Life: 10years
| Product code | Power |
| --- | --- |
| TNCT 2000-20 | 20 Khz 2000W |
| TNCT 2600-20 | 20 Khz 2600W |
| TNCT 2600-15 | 15 Khz 2600W |
| TNCT 1000-30 | 30 Khz 1000W |
| TNCT 1000-35 | 35 Khz 1000W |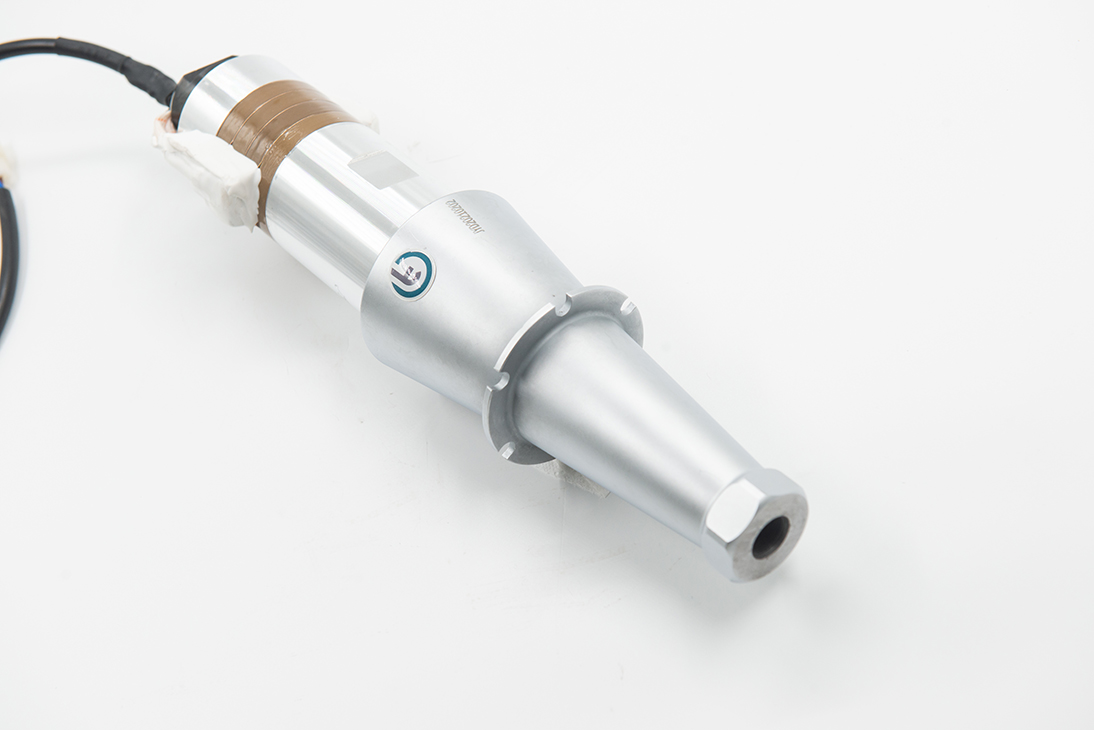 Ultrasonic press machines allow plastic materials to be welded together using a pressure-adjustable piston system…

The Ultrasonic washing transducer TNC T60 series is commonly used to make ultrasonic cleaning &…

Ultrasonic cutting machine can be used in many industries such as food, textiles, plastic. In…